Katie is a pure breed yellow Labrador Retriever.
He mother, Lily, was a 1 year old pure breed yellow Lab and still lives in Isle of Wight county in Virginia.
Her late daddy, Jeb, was a pure breed black Lab. His life was cut short by a fast moving vehicle.
Katie was born as part of a litter of 9 in Isle of Wight county, Virginia.
She was one of 3 yellow labs in the litter.
Here she is at 8 weeks old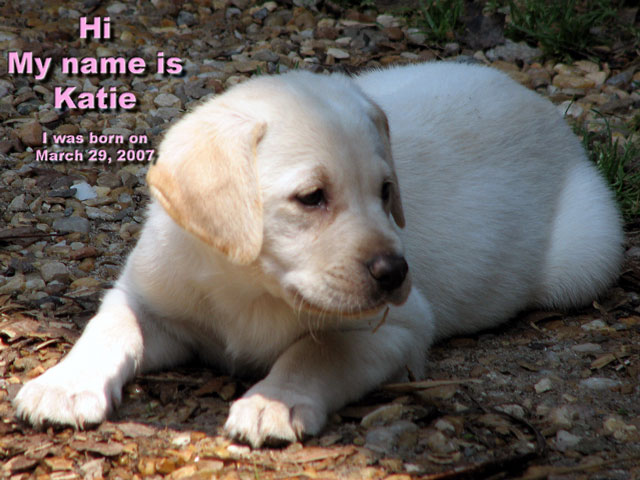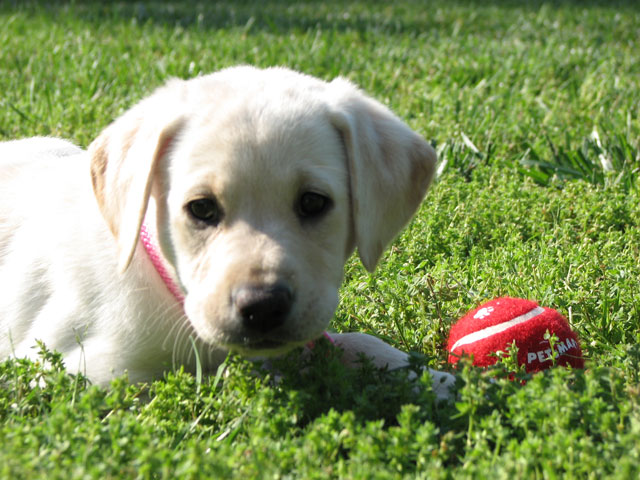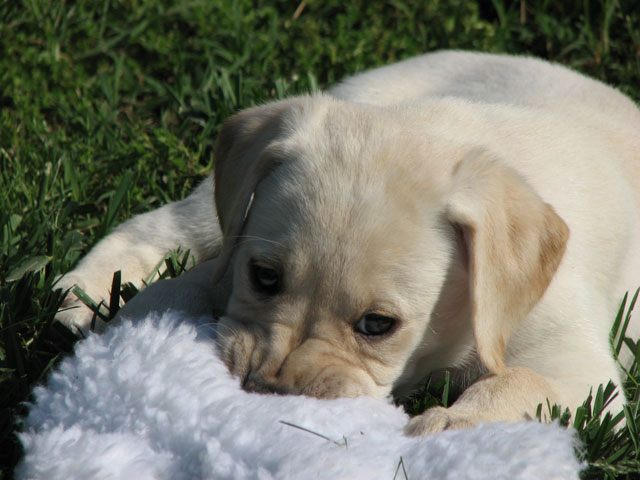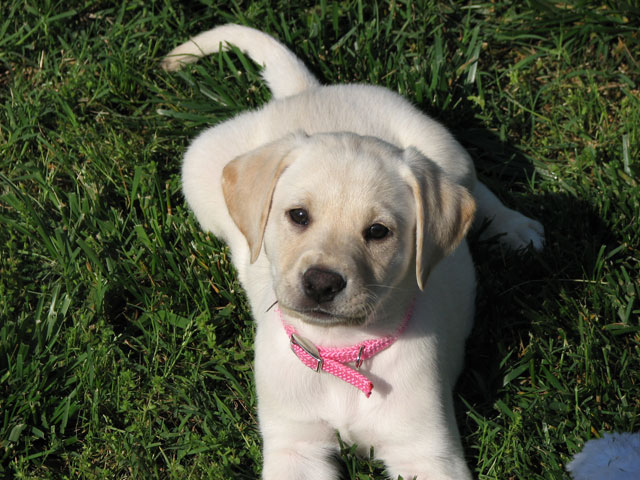 ---
This picture won her a spot in the book
"Cutest Pets around the Globe - 2008 Edition"
---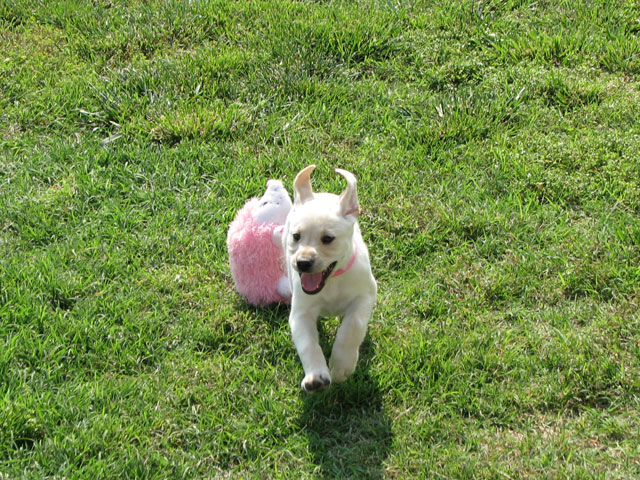 ---
Katie playing with her friend "Rocco", a young German Shepard puppy.
---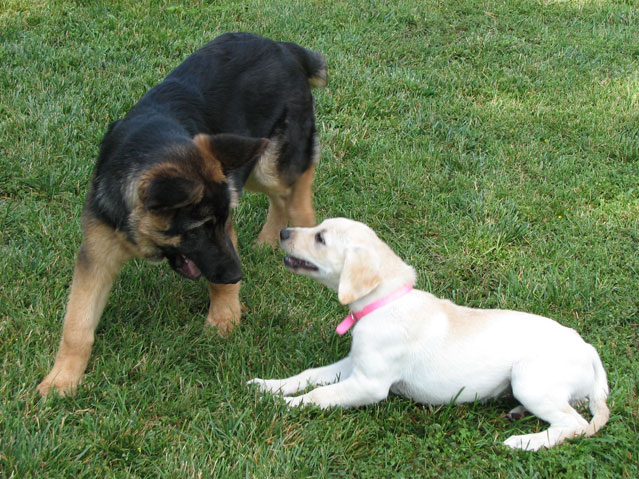 ---
Her favorite toy...a Frisbee. She does anything to play with one.
---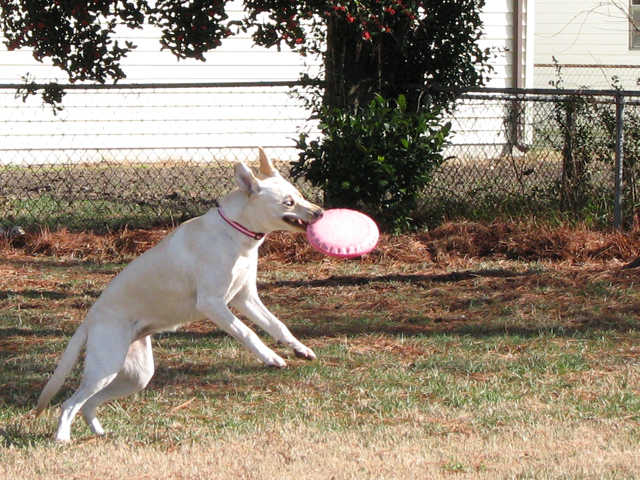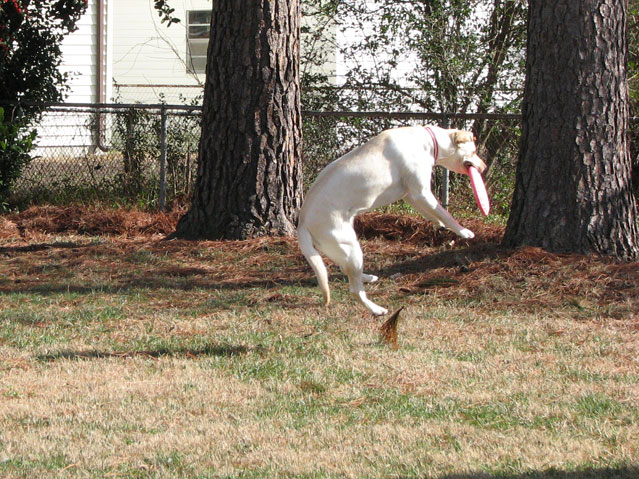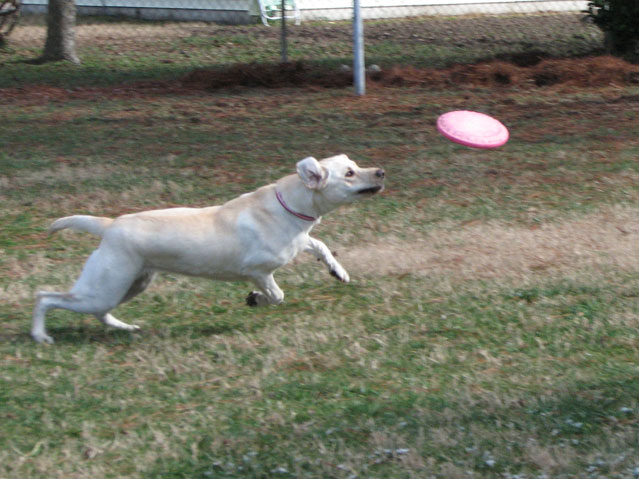 ---
Here is Katie at Oregon Inlet, North Carolina, on July 4th, 2009. She is having a blast doing her favorite thing in the whole world...chasing the Frisbee at the beach!
---
---
Katie loves to chase the water sprinkler. She knows when its coming as soon as I start moving the hose and attaching the sprinkler to it. She sits and waits for me to turn it on. Then, the fun begins as seen in this video.
---