Casey was named after my late father, William
Caswell
Phelps.
One week after he passed, Casey was born, I came up with the name "Majestic Caswell", in memory of Dad.
"Casey" became the nickname for "Caswell".
He lived 15 long years and loved his "pinky" rubber ball.
Below, he is seen chasing and eventually popping a pink balloon.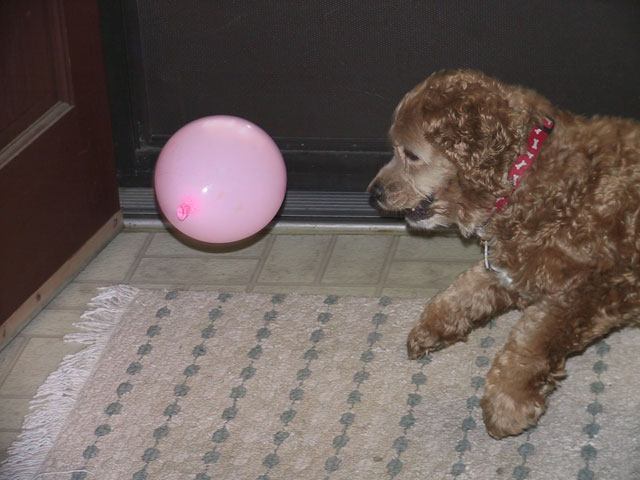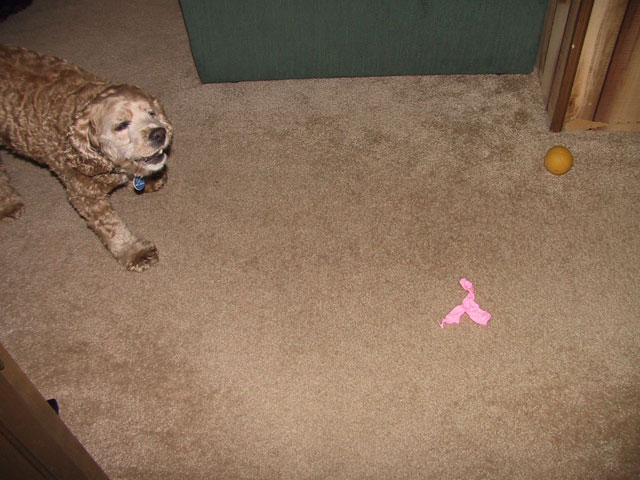 ---
Here is Casey and Ryan walking on water at Oregon Inlet in May 2001
---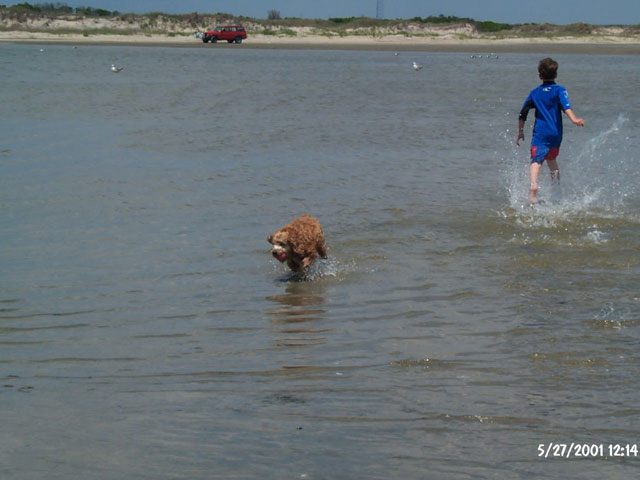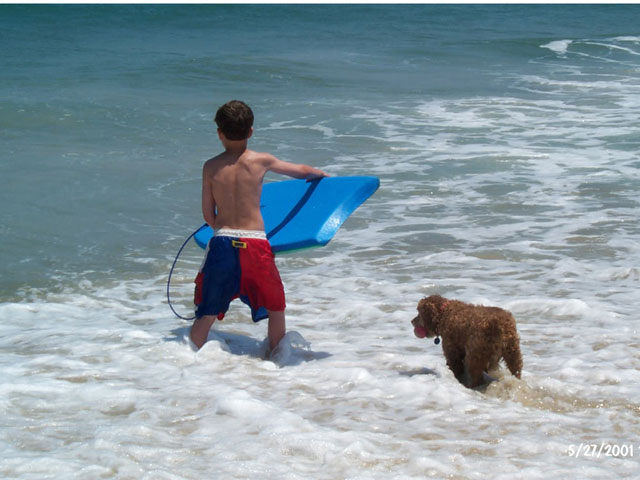 ---
Casey chilling with his "Pinky" on the beach at Oregon Inlet.
---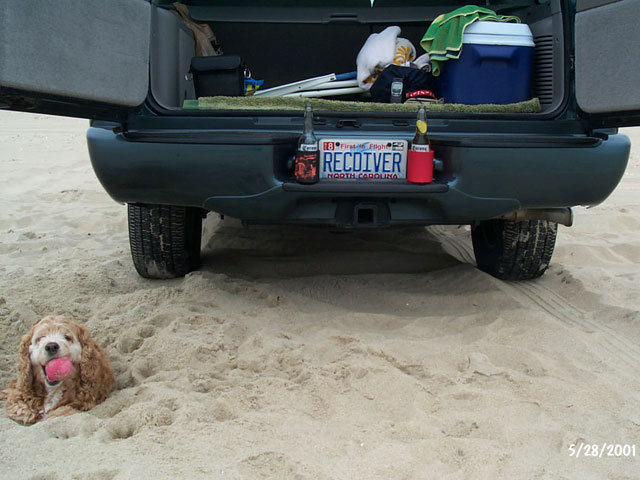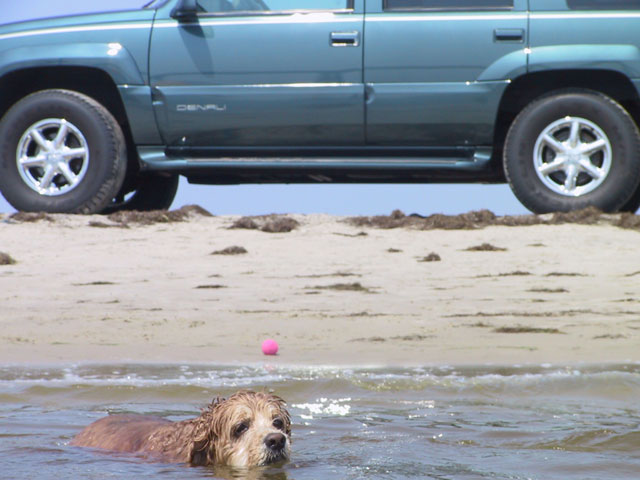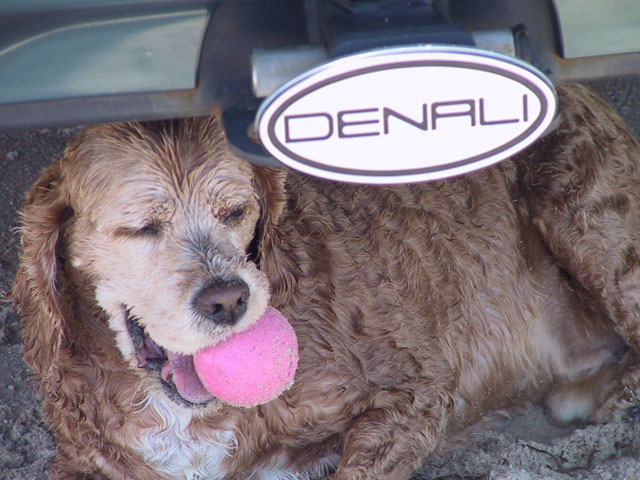 ---
Casey checking out the devastation left by Hurricane Isabel in December 2003 at Cape Hateras, North Carolina.
Yes, that is a hotel room filled with 2 feet of sand off of Highway 12.
The windows and doors were blown out and washed away.
---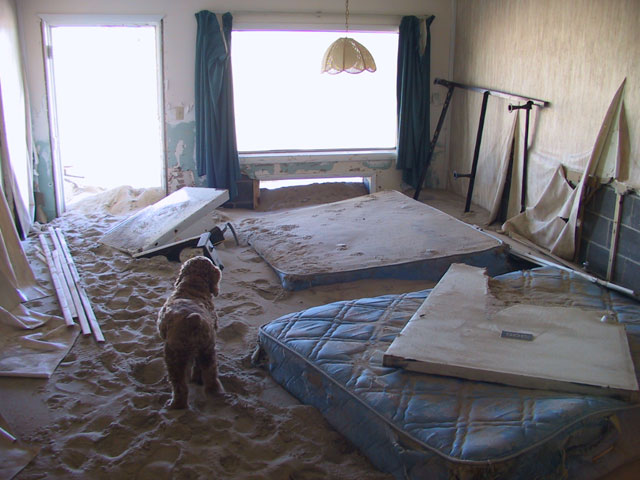 ---
Casey taking out his anger on a towel. It became known as "Waving the Flag"
---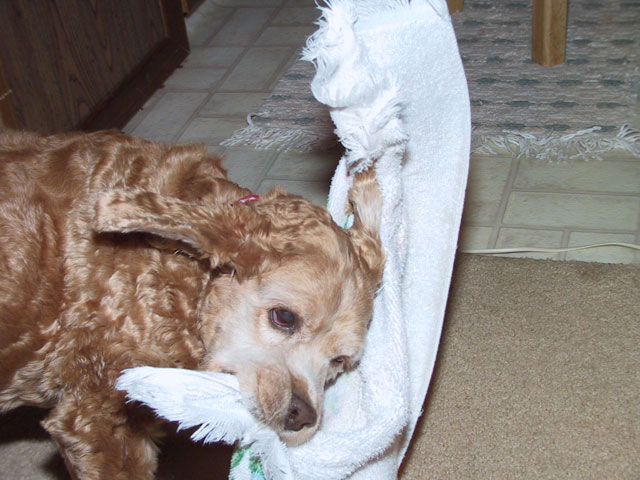 ---
Here is Casey in 2001 laying on his couch doing nothing, and I am trying to fire him up.
He was always a "growler"
---